Below is a Reel of the work we produced for DJI's Launch Video 'Introducing the DJI Mavic 2'.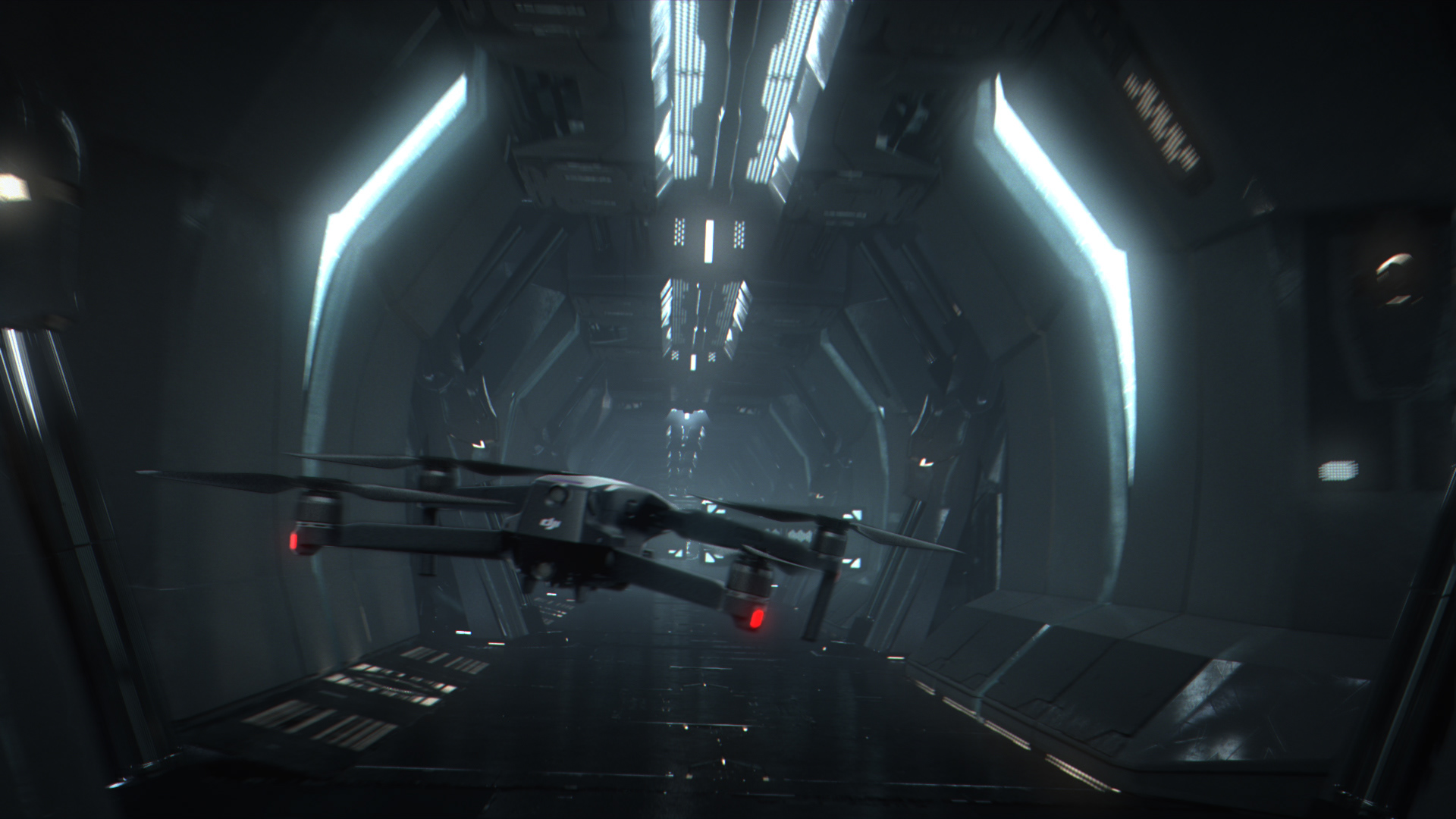 Concept Development - Corridor
We developed several concepts for the Corridor and Laboratory, drawing from many references as we developed the theme and locked down the look. 
Concept Development - Laboratory
With Concept 01 ( image left) selected, we began with a rough blocking first pass for the Laboratory. We used this to help establish the proportions and style, which allowed us to move forward to a more developed and specific design.
Approved Laboratory Design
Concept Development - Robot Arms
We began with different design approaches for the overall style of the robotic arms.
We took the initial blocking and evolved the design further.
CG/VFX provided by: SuperBlimp
Art Directors:

Antonio Milo, Fabrizio Fioretti
​​​​​​​
CG Leads:

Antonio Milo, Fabrizio Fioretti
VFX/CG Artists:

Francesco Buttarelli, Nunzio Bitetti, Iskander Mellakh, David Rencsenyi
3D Animators:

 Super Splines Studios (Aron Durkin, Matt Morris, Nicolai Marcher)
Compositors:

Antonio Milo, Fabrizio Fioretti, Nunzio Bitetti